Since 1920, Courion has provided elevator contractors around the world with durable and reliable power and manually operated freight elevator doors, car gates, car enclosures and related components.
Courion's state-of-the-art elevator technology allows operators and contractors to update, modernize or repair any type of freight elevator door system, as well as provide "turn-key" solutions for any freight elevator project.
Courion's expertise in supplying premium freight elevator components is now combined with the expertise of the Vantage companies. Together, Vantage has an unrivaled heritage with more than 400 years of combined experience and elevator industry leadership. As a group, the Vantage companies are able to leverage their collective expertise to better serve customers in the safe and reliable movement of people.
As part of the Vantage family of brands, we are proud to offer our customers more than ever before. Click here to learn how.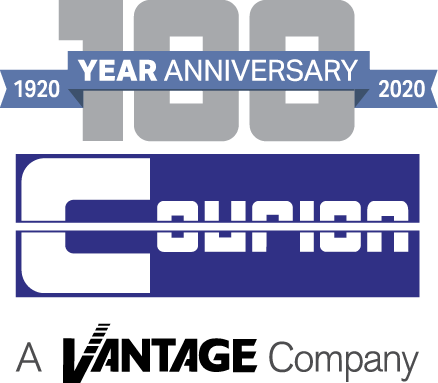 COURION CELEBRATES 100 YEARS
From our humble beginnings back in 1920, COURION has grown into the World's leading provider of Freight Elevator Door and Cart Lift Systems. We are proud to celebrate this milestone with our loyal customers and dedicated employees who have helped us reach the century mark. COURION looks forward to serving the elevator industry for another 100 years. Cheers!